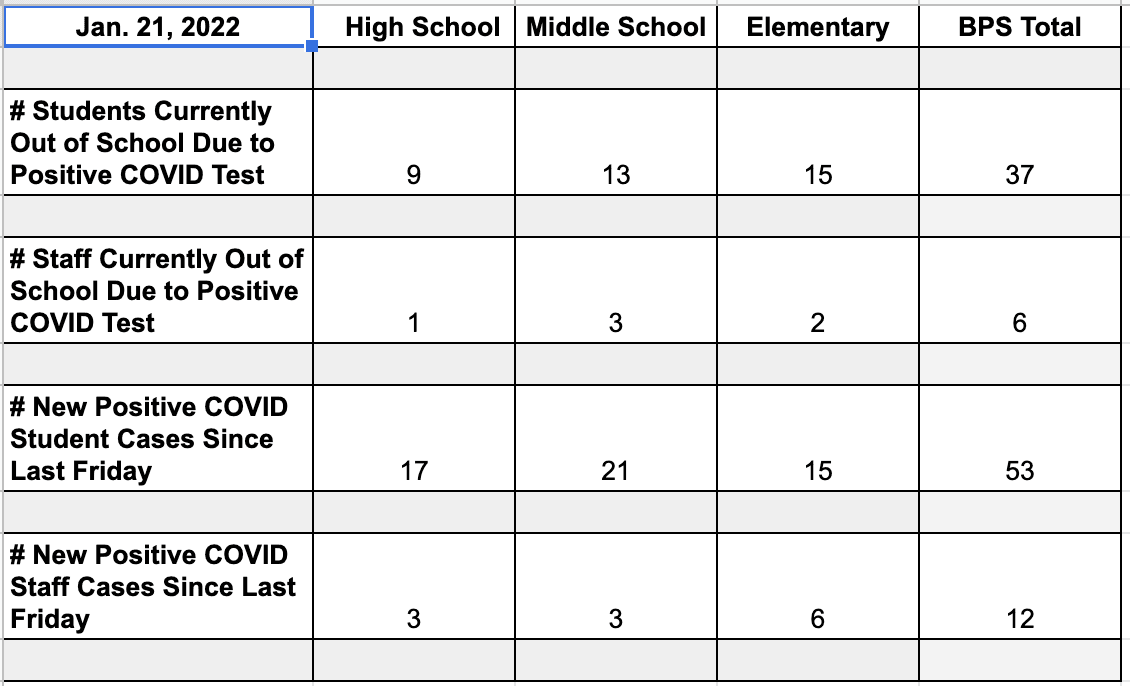 Below is a spreadsheet with the BPS COVID data for this week.
Reminders: 
If you have a pending COVID test, please keep your child home until you find out the results of the test. If the test results are negative, they may return to school.
Our overall goal is to keep students and teachers safe, healthy, and in school 5 days per week the entire school year.
Please remind your children to wash their hands and/or use hand sanitizer frequently.
We still need substitute teachers. 
If you are willing to substitute even 1 day per week, call Carolyn Work at 405-789-3801 or email her for more information at cwork@bethanyschools.com
If you are a state employee and want to sub, call or email Carolyn Work. We will work with you and your schedule.
If your business wants to give you time off to sub, please call or email Carolyn.
Thank you to everyone who has stepped up to help substitute teach for our teachers!
We are Bronchos and we are better together!