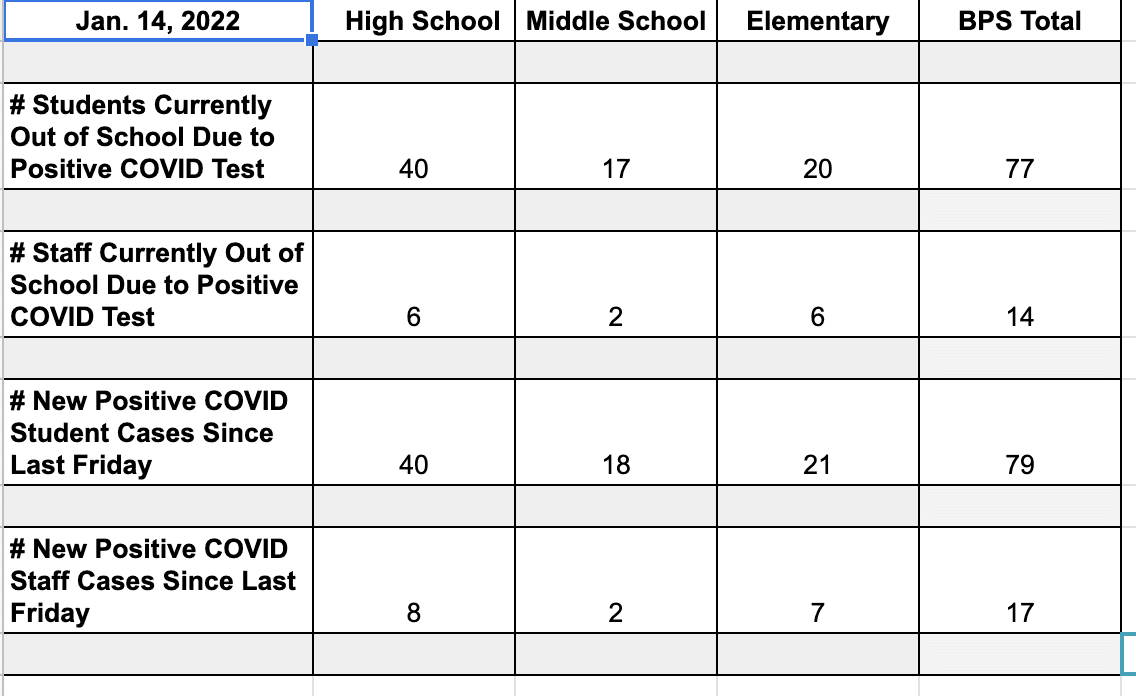 Broncho Family,
Happy Friday everyone. Please remember there is no school on Monday, January 17th, 2022 in observance of the MLK holiday.
 
Below is a spreadsheet with the BPS COVID data for the week.
Reminders: 
Our overall goal is to keep students and teachers safe, healthy, and in school 5 days per week the entire school year.
Please remind your children to wash their hands or use hand sanitizer frequently.
Thank you to everyone who has stepped up to help sub for our teachers. We still need substitute teachers. We intend to do everything we can to continue in-person learning. If you are willing to substitute even 1 day per week, call Carolyn Work at 405-789-3801 or email her for more information at cwork@bethanyschools.com
We are Bronchos and we are better together. 
Drew Eichelberger
Superintendent
Bethany Public Schools