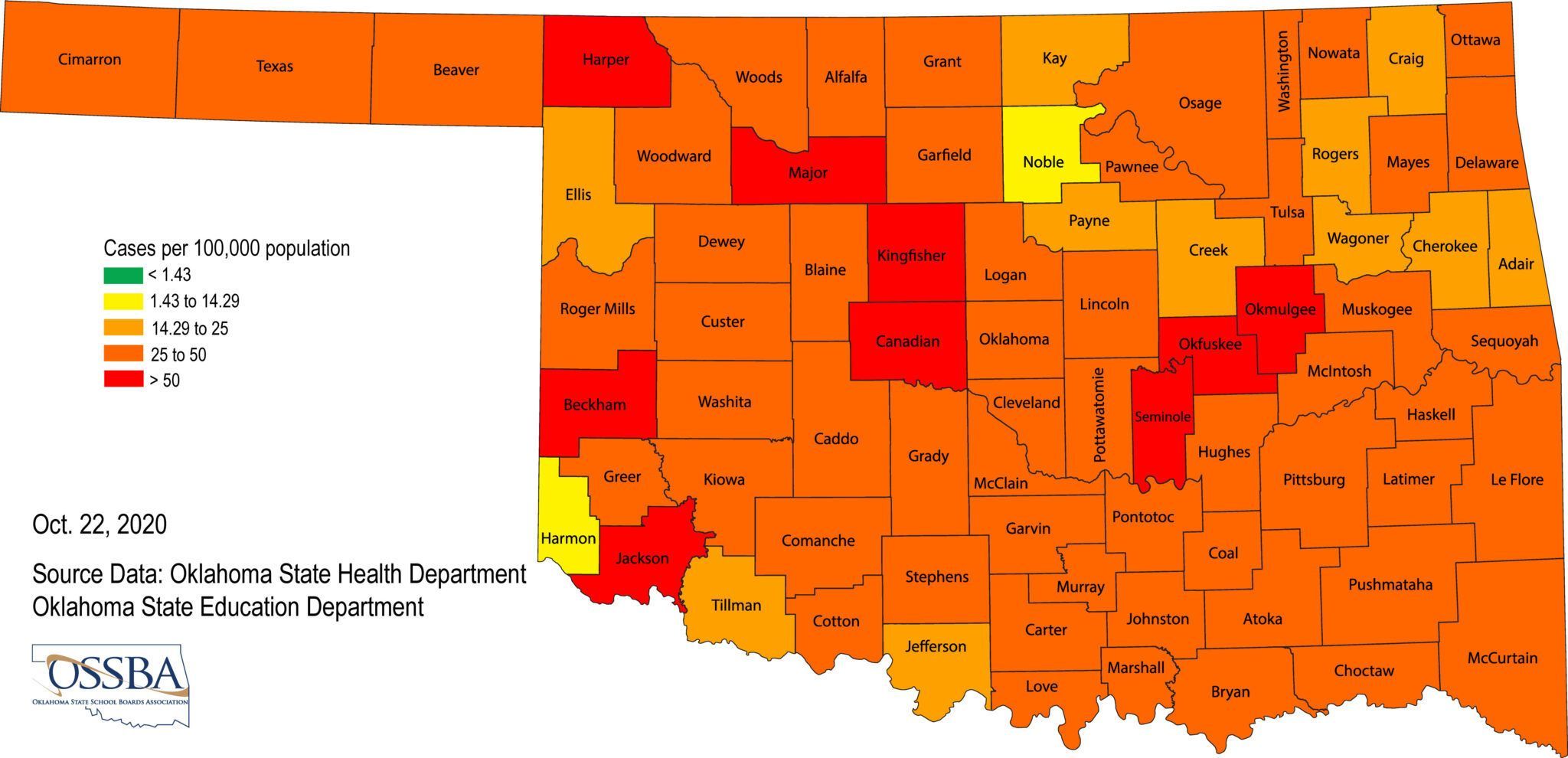 Good Afternoon Broncho Family,
Happy Friday from Bethany Public Schools! I wanted to give you an update on our COVID-19 numbers. As a reminder, we are required to report positive tests to the Oklahoma City-County Health Department. Positive tests are sent to the OCCHD from wherever a person is tested, (doctor's office, clinic, emergency room, etc.) however, our cooperation speeds up the process of contact tracing.
When parents call us to let us know someone has tested positive in their home, it allows us to get that information to the contact tracer more quickly. The contact tracer then gathers the necessary information and makes their decisions much more quickly than if it passes through normal channels. This allows us to notify those who have been exposed sometimes days faster. Quicker notification ultimately reduces the number of sick or quarantined students and staff.
We will continue to be transparent with all we do. Of course, HIPAA and FERPA laws restrict some information for the privacy of those involved.
The map below is a screenshot of the update COVID-19 map (figure 1) we use to determine what level we are on on the Bethany Bronchos Health and Safety Protocols (figure 2) Last week we were at an Orange-2 level, this week we remain at the Orange-2 level. The following link will take you to a live map where you can get additional information about all the counties as well as towns and zip codes. Our Health and Safety Protocols indicate at each level the following: "*Based on conditions in the district (ie sickness of students or staff or other factors) one or more schools could move up or down a level without meeting this criteria."
Our Health and Safety Protocols (figure 2) indicates we move to an A/B schedule in both secondary and elementary. We are already in an A/B schedule in our secondary schools and will remain in the A/B schedule format in secondary. We will not move to A/B schedule in the elementary. The rationale for this decision is that we have had virtually no COVID-19 positive tests in the elementary. We believe a change to a different schedule at this time is unwarranted. To be clear, elementary, middle school and high school will remain on the same schedule they have been on all school year. MS/HS will continue on the A/B schedule and the elementary will remain on the 5 days per week schedule.