WELCOME TO EARL HARRIS ELEMENTARY SCHOOL!
---
---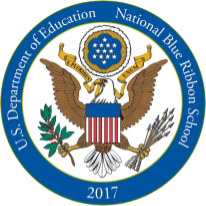 The goal of our staff is to provide an educational environment that will enable your child to become a valuable member of the community in which they live. It is our belief that students are responsible for helping to maintain an atmosphere conducive to quality education. 
This We Believe
Students  
We believe that all students have the ability to learn, but each learns differently. It is our job to reach every child.
We believe that every student is valuable and important and should be treated with kindness and respect.
We also believe that the classroom should promote this culture.  We believe that immersing children in the arts is beneficial in both the classroom and throughout the rest of their lives. 
Climate
We believe that, as educators, we must do what is best for kids and always have their success in our best interest.
We believe in having high expectations throughout our school. We believe that it allows us the opportunity to realize our full potential.
We believe that encouraging children will empower them and give them the confidence to take responsibility and face the challenges in life.
Community
We believe in honesty. We believe to be successful in our relationships with students, parents, staff, and administration, honesty must be present.
We believe that collaborating with families, administration, and faculty is the only way to meet the individual needs of all children.
We believe that our success comes from a community of supportive stakeholders. In order to have the greatest success, we must form a partnership with community members, parents, staff, and administration that work hard daily and invest time and effort into the needs of our students.
---
The Broncho Beat!
---
Bethany Earl Harris Elementary Directory
Main Elementary Campus

4311 North Asbury Avenue
Bethany, Oklahoma 73008
Main Office: 405-789-6673
Attendance Line: 405-499-4623
Fax Number: 405-499-4625

Early Childhood Center

4400 North Asbury Avenue
Bethany, Oklahoma 73008
ECC Office: 405-499-4645
ECC Attendance Line: 405-499-4645

Bethany Public Schools Administration

6721 NW 42nd Street
Administration: 405-789-3801
Cafeteria Manager: 405-499-4616
Nurse: 405-499-4615